Shubh Muhurat for Starting New Business in 2021 – Journey of thousand miles starts with a single step but that step must be taken with care. If you are planning to start a business you need to make sure opening a new office or business should be done at the right time or on Muhurat, which can be identified by consulting the right astrologer.  The experienced astrologer will let you know about the Shubh Muhurat to start a new business in 2021 by reading and analyzing your natal charts or horoscope. Thus, know the best days to start a business according to astrology by consulting Astrologer Saloni- A top-notch astrology expert across the globe. She will help you out in identifying the right time for a new career start by reading your Grah and Nakshatras. According to astrology Pushya, Chitra, Ashwini, Chitra, Revati, and Anuradha are the most recommended and favorable Nakshatras for a new business start.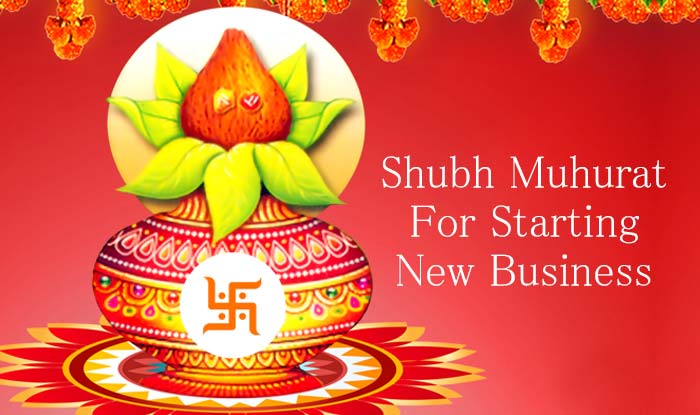 If you are planning to start a business in this fresh year 2021 and hoping that this year will commence more happiness and prosperity in life, then it is high time to gather your positive energies and invest some time in consulting the right astrologer. The astrologer will help you out to know the right date and time for a good start.  Even if you have planned for the business expansions in 2021 knowing the Shubh or Auspicious date and time will be helpful for you. To get the financial stability, profitability, and growth-oriented in all future time can be achieved by starting the career on the Shubh or Auspicious day. Get to know the best time to start a business in 2021 in the upcoming months of January, February, September, October, and November. Because Proper planning and execution of a business plan at the right time will help in the right start of a career and helps in achieving growth as well.
Get to know the Shubh Muhurat for Starting the Business in 2021 by Topmost Astrology Experts across the globe Astro Saloni. Don't hesitate and contact us on the mentioned details we will assure you the response within 24 hours. Our Astro Saloni respects your privacy and she keeps your information confidential. Give us a call on– 7626853355 or you can drop a mail too at – divyasudarrshan.astrosaloni@gmail.com.
Auspicious Grah & Nakshatra to Start a Business in 2021
Starting the Business with knowing all the Grah and Nakshatras is considered as Shubh according to the Hindu Vedic Astrology. If you have plans to start a new career or business it is important to consider the auspicious time, day, and date according to the Janam Kundli of the owner of the business. According to the astrology expert Astro Saloni there are sine Grah and Nakshatras that are considered as auspicious:
Pushya
Ashwini
Chitra
Revati
Anuradha
These mentioned are the most favorable Nakshatras for new business launches. Starting a business according to this Nakshatras will for sure bring out wealth, fame, and success in business.
Shubh Muhurat to Start Business in 2021 |Expert Astro Saloni
Get to know the Shubh Muhurat for starting the new business in 20221 by topmost astrology expert Astro Saloni. She will identify and analyze your birth and natal charts and will let you know the exact day, time, and date for a career start. Knowing the business dates that will offer fortune, good luck and financial gains is really important. Here is a list of Auspicious Dates for Starting New Business in 2021 that can be proven highly effective & beneficial for those who are looking to start their new career or business.
| | |
| --- | --- |
| Date | Muhurat Time |
| 09th January | 08:09 AM to 12:43 PM |
| 17th January | 07:46 AM to 09:16 AM |
| 31st January | 07:46 AM to 09:16 AM |
| 18th February | 07:44 AM to 08:56 AM |
| 28th February | 08:24 AM to 09:52 AM |
Subh Muhurat to Open a Shop in 20201
Opening a shop in 2021 can be a good business investment. This is the most suitable time of the year to start the process. For a more detailed and precise time for your business. Astro Saloni ji needs to go through your horoscope and find out subh mahurat for an opening shop in 20201.
| | |
| --- | --- |
| 13th March | 10:22 AM to 13:52 PM |
| 15th April | 10:22 AM to 13:52 PM |
| 28th April | 10:06 AM to 11:41 AM |
| 7th May | 07:27 AM to 11:37 AM |
| 19th May | 07:18 AM to 11:02 AM |
Opening New Office Subh Muhurat
A successful business that moves in the right direction without any failure needs lots of luck and the right time. Astro Saloni will suggest to you the best time to open up an office for postive results throughout the year. Find here:
| | |
| --- | --- |
| 21th May | 13:47 PM to 18:25 PM |
| 25th June | 06:53 AM to 11:30 AM |
| 12th July | 06:25 AM to 08:46 AM |
| 28th July | 08:38 AM to 10:55 AM |
| 11th August | 08:18 AM to 15:11 PM |
| 15th August | 10:00 AM to 12:16 PM |
| | |
| --- | --- |
| 29th August | 09:13 AM to 11:29 AM |
| 5th September | 14:16 PM to 18:39 PM |
| 11th September | 09:13 AM to 11:29 AM |
| 9th October | 06:48 AM to 09:05 AM |
| 23th October | 06:32 AM to 11:05 AM |
Lucky Dates for Starting Business in November & December
The end of 2021 can be a great start for your business all you need is the right time that goes well with your horoscope. Astro Saloni Ji suggests these dates. For more accurate and precise dates contact Astro Saloni Ji with your horoscope.
| | |
| --- | --- |
| 01st November | 07:04 AM to 12:41 PM |
| 14th November | 07:41 AM to 08:03 AM |
| 6th December | 16:28 PM to 18:05 PM |
| 30th December | 09:46 AM to 16:24 PM |
Auspicious or Shubh Muhurats for Starting Business in 20201 by Astrologer Saloni
According to Vedic astrology, the time when all the planets and Nakshatras are favorable is called Shubh Muhurat. People prefer a lot to know the Shubh Muhurat before commencing any new business of any suspicious activity. Our astrology expert Astro Saloni will help you out to identify the right time, day, date, and place for starting the career By calculating the Tithi, Vaar, Nakshatra, Yoga, and Karan we will determine the Shubh Muhurat of the year. So, get the best date for starting a business according to your date of birth by contacting Astro Saloni for expert advice. She will guide you towards the right path with her astrology knowledge.
We will wish you good luck and prosperity for all the new business and career starts and open doors for you to contact us for any further details and queries. Above mentioned are the most recommended date to get the ladders of success in no time. Commencing a business on these dates and times will cut off all negative energies and add on the positive environment from divine blessings. For any other information and details regarding the astrology services Contact us on mentioned details, we are open 24×7 online as well as offline.
Contact Information
Name – Astrosaloni
Phone Number +91 7626853355 and +91 9988044019
Address – India
Email – divyasudarrshan.astrosaloni@gmail.com