Shubh Muhurat for Property Registration –  Are you planning to buy a house, flat, shop, or any other property and looking for a profitable and lucky day. If yes, Astrologer Saloni will help you out to check the Shubh Muhurat for property registration in 2021. Buying or purchasing a property includes high investment which seems to be the most important discussion of any individual's life. If you are also planning to buy property, checking out the Grah & Nakshatra for purchase leads will success idea for the bright future ahead. Thus, it is always advised to wait for the auspicious dates during the property registration to avoid any kind of problem between your path. The main reason behind waiting for Muhurat for buying the property is that it will favorably bring success ahead. It also adds to the peace, happiness, and prosperity in one's mind and heart as well.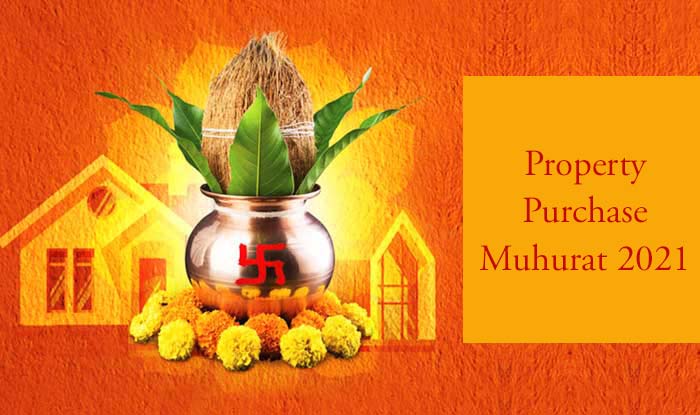 In today's materialistic world it is considered as the most important day during the purchase of real estate, commercial, or any other kind of property. Choosing a day before investment by using the Hindu Lunisolar calendar is quite popular in India. Thus, getting authentic and accurate dates from a reliable astrologer will help you out to get the Shubh Muhurat for further future investments. Our world-famous Astrologer Saloni is one of the trusted astrologers across the globe who will let you know about the right time for the investment by looking into your natal Charts. Along with this, she will provide you with services related to choosing the right location for buying the property. With the deep analysis and accurate predictions, she is a Gold medalist in providing the Shubh Muhurat for Property Registration as well.
Get to know the Shubh Muhurat for Property Registration by Topmost Astrology Experts across the globe Astro Saloni. Don't hesitate and contact us on the mentioned details we will assure you the response within 24 hours. Our Astro Saloni respects your privacy and she keeps your information confidential. Give us a call on– 7626853355 or you can drop a mail too at – divyasudarrshan.astrosaloni@gmail.com.
Recommended Property Purchase Days, Nakshatras, Months & Tithis
Investment on an auspicious day for the property will add on the future benefits and happiness in your life. If you have plans to buy the property or planning to perform any Shubh Kam regarding the Property our Astrology Expert Saloni will guide you on the right path. She has years of hands-on experience in analyzing the property purchase dates, days, months, years, tithis, and many more other related things. According to her knowledge and experience, she has recommended mentioned time for the Registration of Property.
Shubh Days for Property Registrations – Tuesday, Thursday, and Friday
Best Months for Property Investment – Vaishakha, Jyeshtha, Ashadha, Margshirsh, Madha, and Phalguna.
Shubh Grah & Nakshatra Shubh Muhurat for Property Registration– Mrigasira, Purarvasu, Ashlesha, Magha, Visakha, Anuradha, Purva, Mula, Svati, Shatbhisa, and Revati
Best Tithi for Investment in Property – Pratipada, Dwitiya, Panchami, Shashthi, Dashami, Ekadashi, and Purnima
Auspicious Dates for Property Registration
We have listed the auspicious and most recommended dates for the registration of property in any area of the country. So, if you are planning to purchase property, shop, and land follow the mentioned dates. Important deals are meant to be done by proper analysis of owner natal charts by the topmost astrology Expert. Astrologer Saloni provides the Best days, months, and time before investing in any property. Take her guidance and support for the great future ahead with her valuable and timely services. Listed are the Most Auspicious dates for the Property Registration.
| | |
| --- | --- |
| Auspicious Day & Date | Muhurat Time |
| Sunday, 03 January | 07:20 AM to 07:15 AM |
| Monday, 04 January | 07:20 AM to 7:17 PM |
| Sunday, 17 January | 08:10 AM to 7:43 AM |
| Friday, 29 January | 07: 11 AM to 11: 43 PM |
| Sunday, 21 February | 06:53 AM to 10: 58 AM |
| Thursday, 25 February | 12:31 AM to 06:07 PM |
| Friday, 05 March | 10: 51 PM to 6: 33 AM |
| | |
| --- | --- |
| Friday, 13 March | 06:59 AM to 8:57 PM |
| Thursday, 01 April | 3:43 PM to 06:54 AM |
| Thursday, 22 April | 06:53 AM to 10: 58 AM |
| Friday, 30 April | 12:31 AM to 06:07 PM |
| | |
| --- | --- |
| Thursday, 06 May | 10:32 AM to 05:36 AM |
| Friday, 14 May | 05:36 AM to 12:26 AM |
| Thursday, 10 June | 05:45 AM to 05:30 AM |
| Friday, 25 June | 06:53 AM to 10: 58 AM |
| | |
| --- | --- |
| Friday, 02 July | 05:27 AM to 05:28 AM |
| Thursday, 08 July | 05:30 AM to 08:59 PM |
| Friday, 30 July | 1:14 PM to 05:31 AM |
How to Consult an Astrologer for Property Purchase or Registration?
Most of the astrological scholars will suggest you buy or register property keeping in mind the right time. They will advise you to take a property-related decision based on the position of the moon and star on your horoscope. You can't deny the fact that buying property is a huge investment. This is why the money yoga must be considered while reading horoscope for property registration. If you are landing money from the bank then the 4th and 5tth house plays a crucial role.
Venus and Jupiter are important planets as their position in the horoscope help in owning the property. Whereas, the mars denote land and property which is why the presence in the 4th house is important. Astro Saloni Ji provides a detailed explanation and the best date to buy or register property.
Property buying Shubh Muhrats by Astrologer Saloni – Tompst Astrology Expert
Astrologer Saloni offers the services all across the globe via online and offline consultation. If you are looking for the Shubh Muhurats before investing in any real estate or commercial properties then get in contact with her she will let you know the Perfect date, time, month for the property investment with her knowledge and experience. You can seek assistance for the date and timing along with the best locations for your personal or professional life start. Get the right guidance with 24×7 support by astrologer expert Astro Saloni.
Mentioned are the topmost benefits for contacting Astrologer Saloni for the Shubh Muhurat for Property Registration.
She has experience and knowledge for providing the Muhurat dates for property registration
Get assured timely services across the world
Your all information and details will be kept private & Confidential
Get an analysis of your birth and natal chart for the right date for property registration
She will help you out with all property-related analysis
For more guidance and information you can contact her at any time as she provides you 24/7 services and guidance. Get the Shubh Muhurat for Property Registration with astrology expert Astro Saloni. Get online as well as offline consultation and appointments for Astrological Services.
Contact Information
Name – Astrosaloni
Phone Number +91 7626853355 and +91 9988044019
Address – India
Email – divyasudarrshan.astrosaloni@gmail.com